Challenges & Solution
With the rapid rise of online retailers and mobile payments, conventional retails are facing the biggest challenge ever happened in the 21st century. How to explore the potential advantages of offline stores and provide more humanized and secured consumption experience?
Uniview has been dedicating to security industry for years, accumulated experience and knowledge on varied scenes, and presented to conventional retails industry with a brand new retail surveillances solution. It improves customer satisfaction and the potential to a safer and more efficient consumption environment.
Solution Overview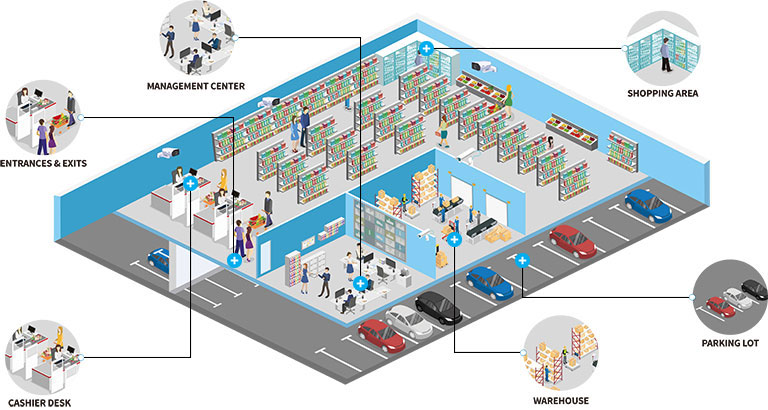 Features
Solution Networking